YCK Laneways presents: Night over Light
ATDW Physical Address
YCK Laneway's,
York, Clarence and Kent St,
Sydney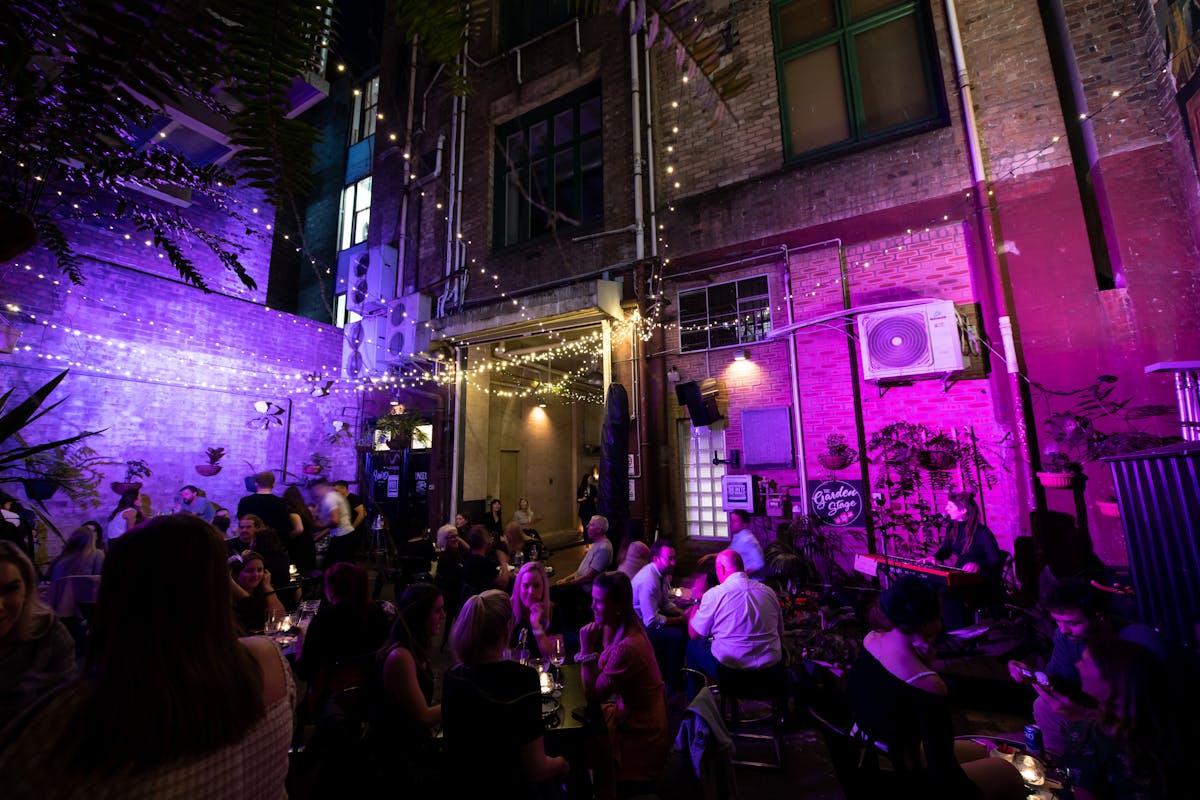 Night Over Light celebrates the return of Sydney's vibrant nightlife after last year's hibernation. Held in the city's newest small bar precinct, YCK Laneways, it offers a diverse program of ticketed music, dance, theatre and art events.
This multi-dimensional event focuses on Sydney's entertainment scene when it shines the brightest - in the dark of night. For close to two weeks, the YCK Laneways precinct will come to life with a diverse program of ticketed cultural events, which will take place within 15 participating small bars, and will be capped off with an outdoor closing party.
Together, these events will bring the community back out into the night to experience the best local music, dance, theatre, history and art that Sydney has to offer. The pedestrianised part of Martin Place will also come to life, with a main outdoor stage playing host to a range of celebrated musicians and artists.
Each venue will have different ticket prices please refer to our website https://www.ycklaneways.com.au/ for individual events.
Getting there
Sydney has an excellent public transport network and you can get to all of the Sydney Solstice precincts by bus, train, light rail or ferry. Parking will be limited at most festival venues, so we recommend you travel by public transport rather than driving. Check out our Transport section for more information.