Wanna Dance for Sydney Solstice
ATDW Physical Address
Museum of Chinese in Australia (MOCA),
Haymarket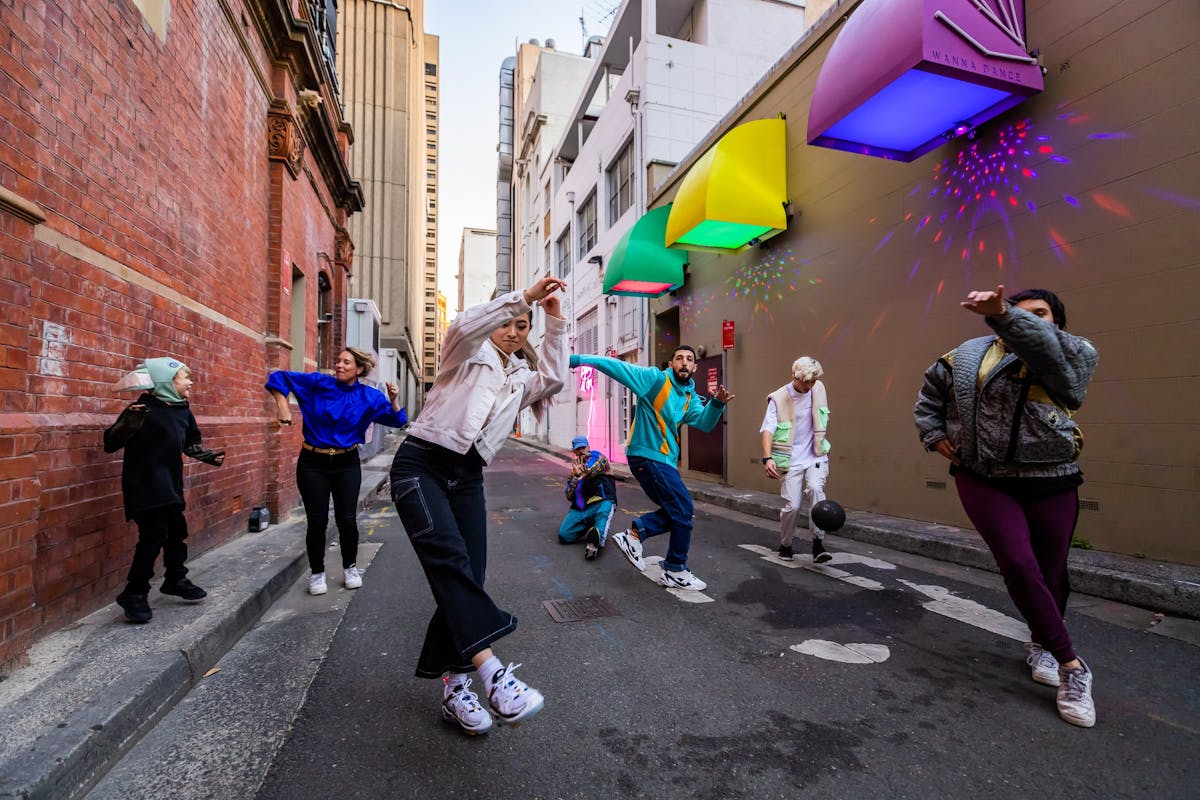 An interactive installation Wanna Dance by City People and Studio Chris Fox invites the people of Sydney to dance in one of the city's distinctive urban laneways.
An innovative collaboration between some of Sydney's leading designers, prop-makers, sound artists, choreographers and dancers, Wanna Dance is made for the public to experience joy in a public space in the city we love.
Protruding from the rear of a heritage building on Parker Lane on the corner of Hay Street in Haymarket are three exhaust vents unlike anything you've ever seen. Sensor activated lights and sound from these brightly coloured vents beckon you closer. You step under a vent, the lights swirl to action, the music swells and the floor is yours. Wanna dance? Bring it on.
With music curated by one of Sydney's best music programmers Tyson Koh (Loose Joints, FBi Radio), the soundtrack features excellent dance music from around the world.
Wanna Dance also features six nights of dance performances curated by dance artist Emma Saunders programmed nightly over two weekends from 11-19 June with some of Sydney's most exciting new dance artists including Feras Shaheen and Friends, The Westies Crew, C+ Dance Studio and We Are Here dance company.
3pm-midnight daily
Special performances 11-13 and 17-19 June from 6-9pm.
Wanna Dance?
Turn it up. Get Down. Bring it on.
Getting there
Sydney has an excellent public transport network and you can get to all of the Sydney Solstice precincts by bus, train, light rail or ferry. Parking will be limited at most festival venues, so we recommend you travel by public transport rather than driving. Check out our Transport section for more information.