The Queen's Feast - A Last Supper for all the Senses
ATDW Physical Address
Sydney Town Hall,
483 George Street,
Sydney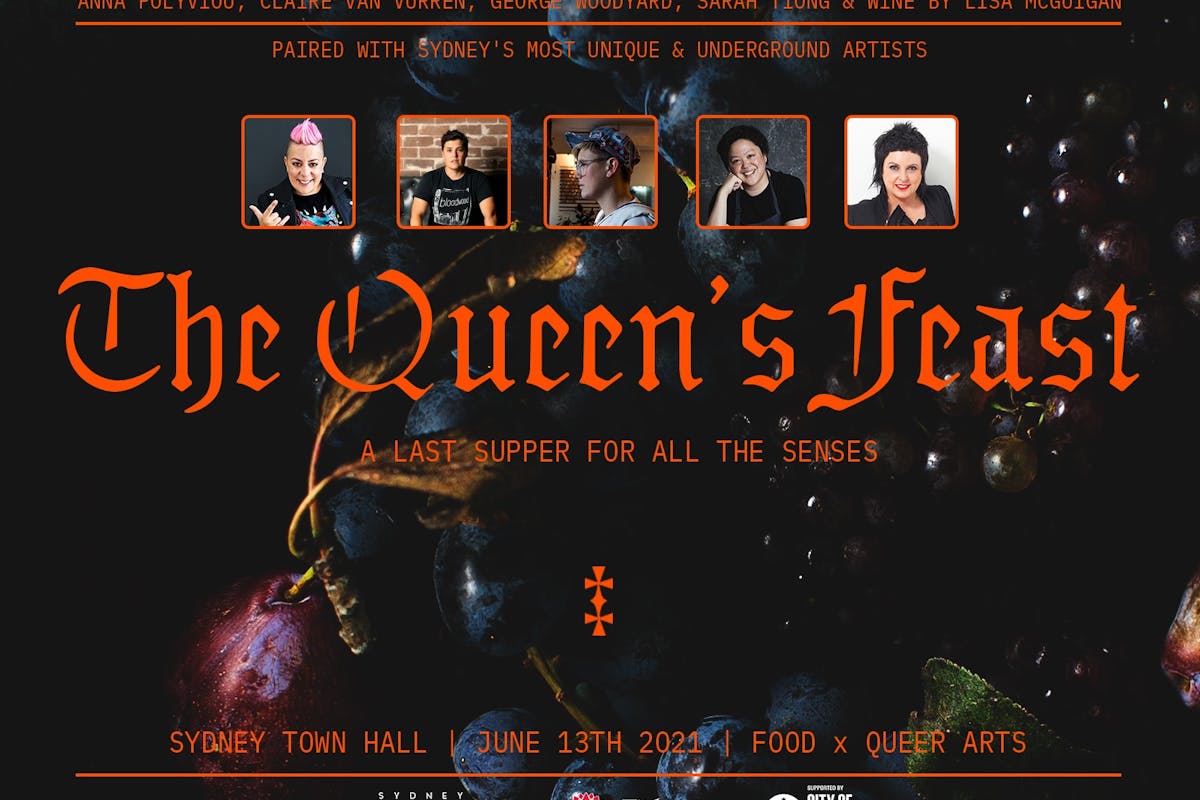 "This solstice, the iconic Sydney Town Hall will transform into a debauched mess hall for a long table feast like no other. Indulge in delicious food from renowned Australian chefs, and experience a culinary journey filled with soundscapes, movements, live music and an unexpected surprise or two.
The Queens Feast is no ordinary meal. It's a sumptuous feast – a chance to devour the offerings brought to you by food legends Anna Polyviou (Dessert Queen) Claire Van Vuuren (Bloodwood), George Woodyard (Bart Jnr) and Sarah Tiong (MasterChef 2017/ 2020), while enjoying booze from the legendary winemaker Lisa McGuigan.
Choose your sitting, Awakening (1pm - 4pm) or Nightshade (7pm - 10pm) & dress to IMPRESS in your twisted dark fancy number (reds/blacks/leathers/lace/OTT) and be prepared for an incredible four-course meal, accompanied by a show & experience designed by Kat Dopper, the Creator of Heaps Gay and Creative Director Sydney Mardi Gras 2020. The event has been styled by Blue by Name and Sophie The Stylist with music direction by the renowned Stereogamous.
This event is happening on the land of the Gadigal People of the Eora Nation and the event organisers pay their respects to those past, present and emerging.
Getting there
Sydney has an excellent public transport network and you can get to all of the Sydney Solstice precincts by bus, train, light rail or ferry. Parking will be limited at most festival venues, so we recommend you travel by public transport rather than driving. Check out our Transport section for more information.