ATDW Physical Address
St Peters Church Hall,
235 Devonshire Street,
Surry Hills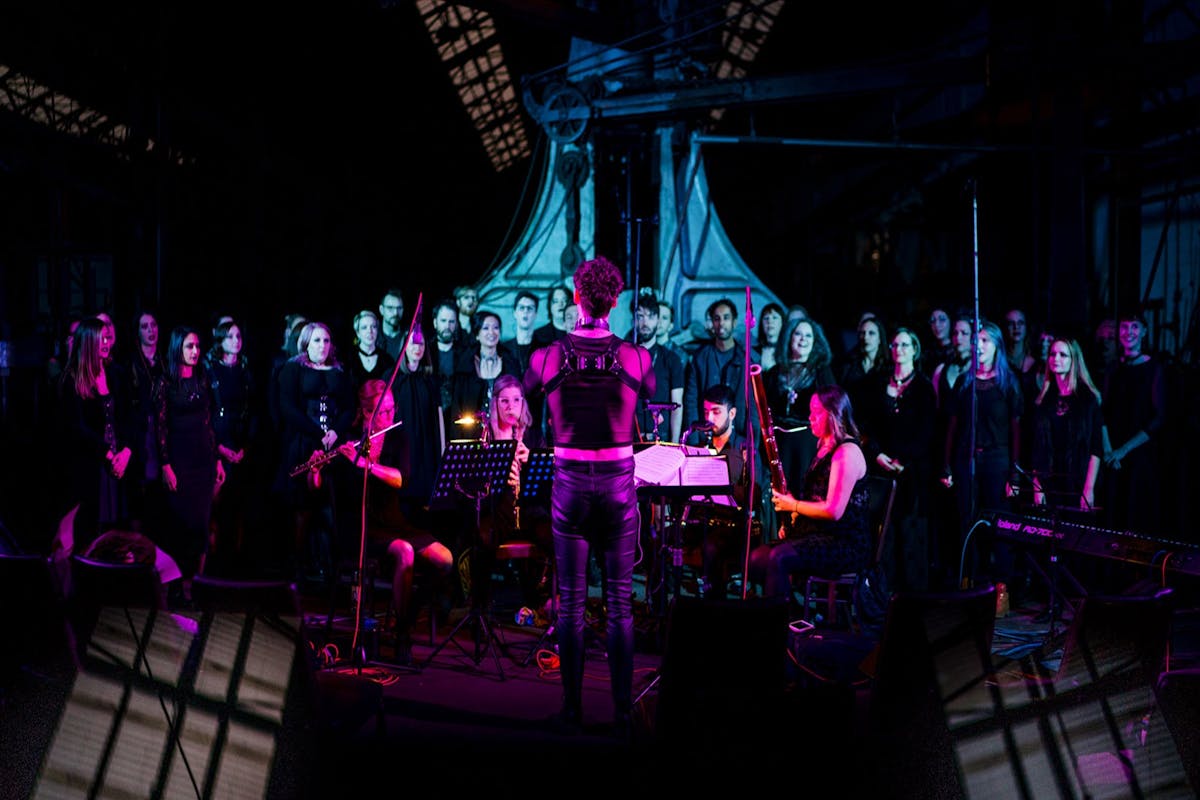 Come along to the parish hall of St Peters Church in Surry Hills for a choral performance with a moody twist. Polyphony Choir, an award-winning community group, is celebrating the Sydney Solstice with a night of gothic-inspired songs from Nick Cave, The Cure, Portishead, Goldfrapp, Massive Attack and more.
Having performed in the City of Sydney and Inner West for over 15 years, Polyphony Choir isn't afraid to do things a little differently. The members of this unique and supremely talented choir are just as comfortable singing a Bach cantata as they are performing the latest hits of Lorde and Radiohead.
Never by the book, Polyphony has a vast repertoire that they showcase in unusual spaces across Sydney. They have performed as part of the MCA's arts programs; at Giant Dwarf's 5th Birthday Party for Marriage Equality at The Enmore theatre; and have collaborated with Heather Shannon of The Jezabels, Marcus Whale, and Chris Taylor of The Chaser. They also often commission new work by young composers.
Getting there
Sydney has an excellent public transport network and you can get to all of the Sydney Solstice precincts by bus, train, light rail or ferry. Parking will be limited at most festival venues, so we recommend you travel by public transport rather than driving. Check out our Transport section for more information.