MCA Late: Stay up late with the MCA on Friday nights
ATDW Physical Address
Museum of Contemporary Art Australia,
140 George Street,
The Rocks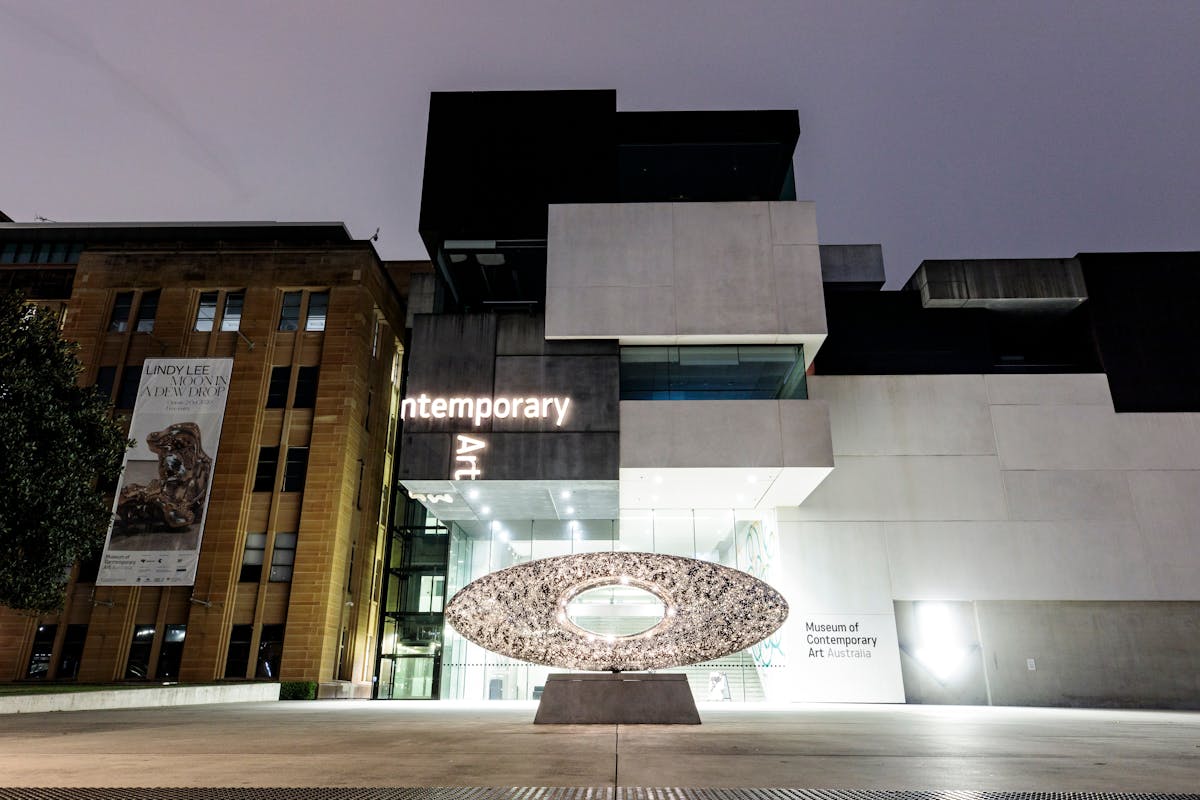 Every Friday evening, the MCA will be opening their doors until the sun sets on the working week. Take your time to stroll through the incredible free exhibitions or take in spectacular views at the rooftop cafe over a drink.
Expect the unexpected each week. Wander through the galleries and you never know what you may find. No Friday will be the same – something special will be hidden within the Museum. Try your luck and you might find the evening's guest – a musician, artist, poet or performer – who will hold intimate performances through the night. Follow MCA's socials to find out more about what's in store.
If you feel inspired after your visit, the MCA Store will be open for late-night shopping.
Getting there
Sydney has an excellent public transport network and you can get to all of the Sydney Solstice precincts by bus, train, light rail or ferry. Parking will be limited at most festival venues, so we recommend you travel by public transport rather than driving. Check out our Transport section for more information.