Lumino Sydney presented by Foti Fireworks and Darling Harbour
ATDW Physical Address
Cockle Bay, Darling Harbour,
2 Wheat Road,
Sydney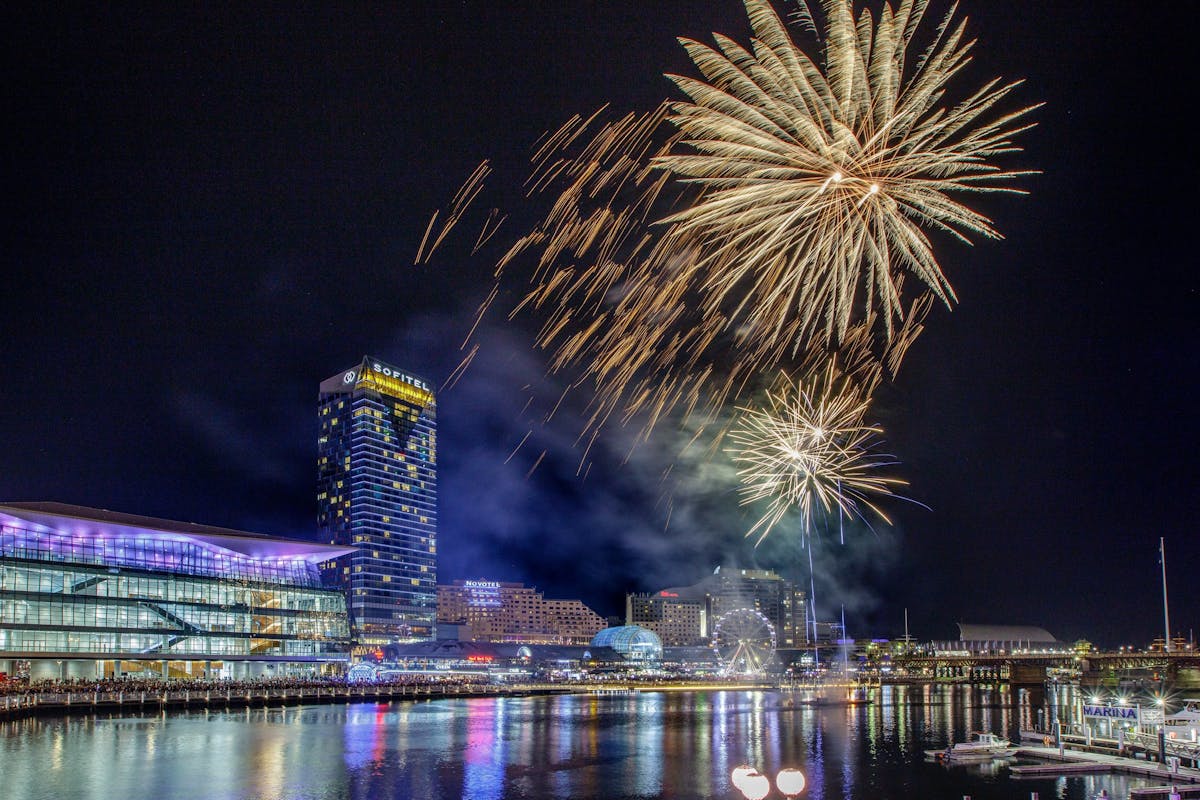 Sydney Harbour is the ideal backdrop for a spectacular fireworks show. This solstice, marvel at the beauty of the harbour city with this modern celebration of fire and light, life and energy. Two shows, presented by Foti Fireworks and Darling Harbour, will take place on Fridays, Saturdays and Sundays at 7:30pm and 9pm throughout the festival.
Getting there
Sydney has an excellent public transport network and you can get to all of the Sydney Solstice precincts by bus, train, light rail or ferry. Parking will be limited at most festival venues, so we recommend you travel by public transport rather than driving. Check out our Transport section for more information.