Harry's ALTAR DANCETERIA: Stereogamous Presenté
ATDW Physical Address
Hotel Harry,
44 Wentworth Avenue,
Surry Hills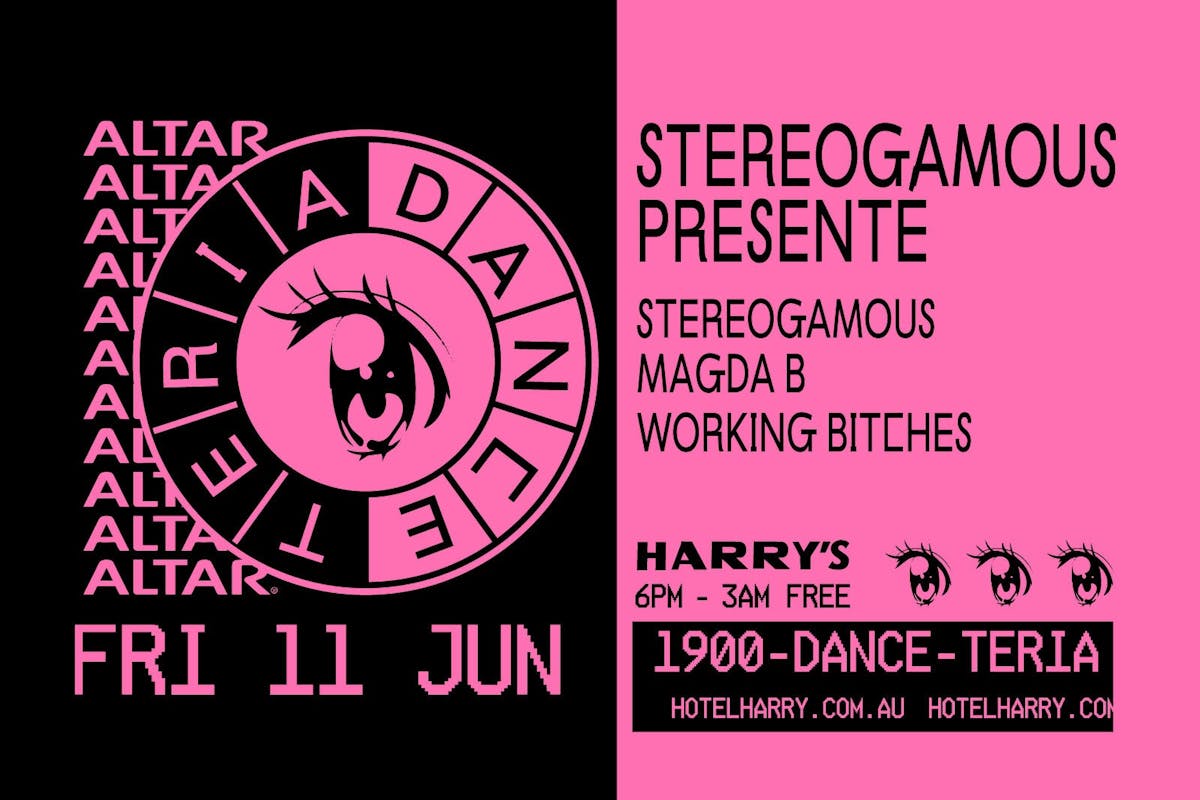 Hotel Harry's favourite sauna sensations Paul Mac and Seymour Butz are Stereogamous. They need little introduction. They have been tasked with curating a night of sweaty strobe light ballads, with Magda and Ayebatonye. Powerful, here, and ready to party.
Getting there
Sydney has an excellent public transport network and you can get to all of the Sydney Solstice precincts by bus, train, light rail or ferry. Parking will be limited at most festival venues, so we recommend you travel by public transport rather than driving. Check out our Transport section for more information.