ATDW Physical Address
Australian National Maritime Museum,
2 Murray Street,
Sydney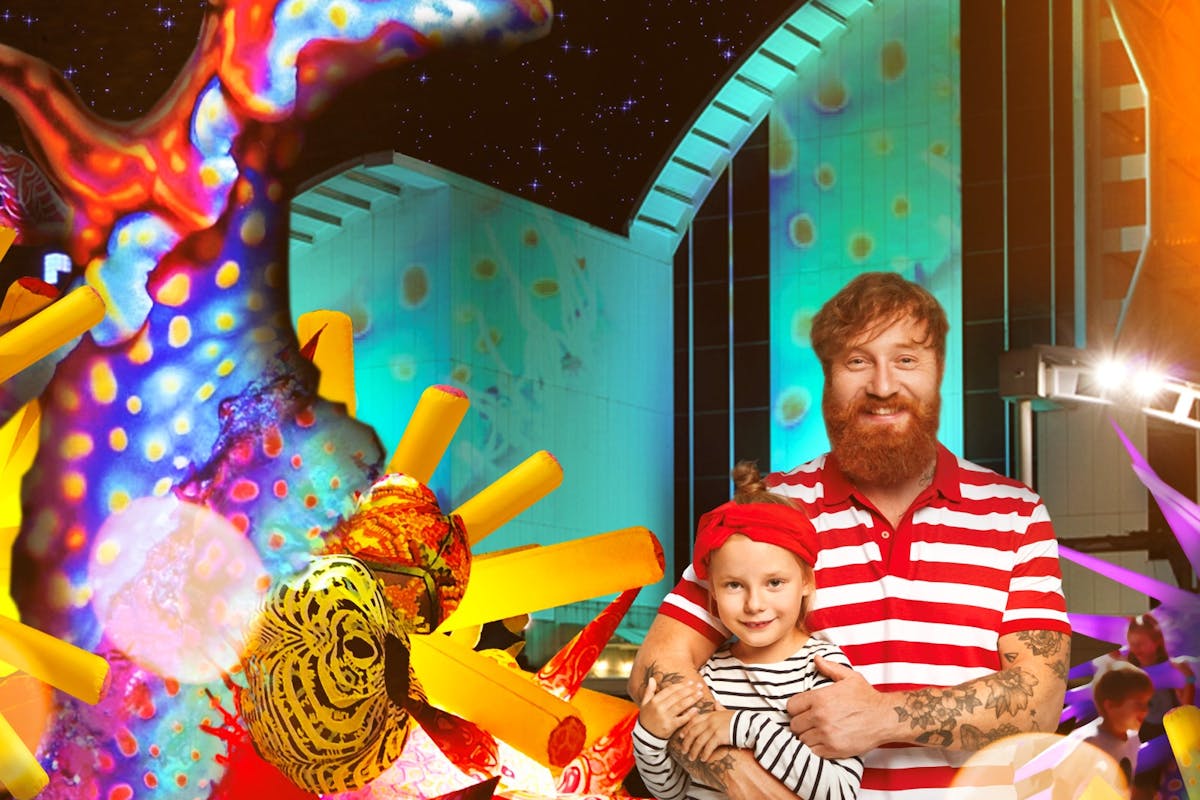 Be enchanted by an explosion of colour in Darling Harbour. This spectacularly vibrant, giant inflatable installation, called Harbour Garden, will descend on the Australian National Maritime Museum for Sydney Solstice. Colourful and immersive, it will delight and surprise people of all ages.
Inspired by Sydney's amazing harbour sea life and the stunning waterfront location of the museum, this unique installation is created by two of Sydney's most dynamic studios, Goldberg Aberline Studio who create joyous, large scale public art and Studio A, who provide professional development to artists with intellectual disability. The work features a series of inflatables, both large and small, that capture the spirit of spectacular ocean creatures through an exciting and bold use of colour, pattern and form. This free, outdoor installation is an opportunity to participate in an immersive experience like no other.
Getting there
Sydney has an excellent public transport network and you can get to all of the Sydney Solstice precincts by bus, train, light rail or ferry. Parking will be limited at most festival venues, so we recommend you travel by public transport rather than driving. Check out our Transport section for more information.