Aboriginal Whale Watching Experience
ATDW Physical Address
Whale Watching Sydney,
Wharf 6, Circular Quay,
Sydney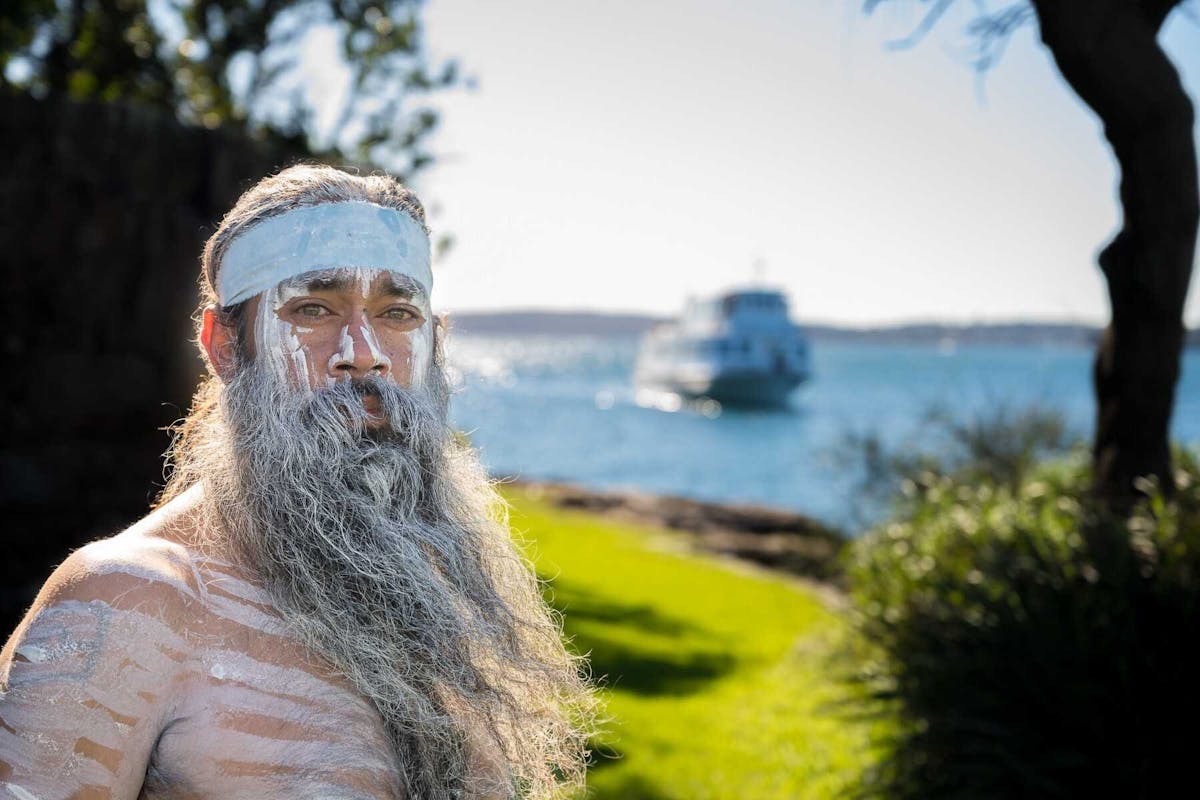 Whale Watching Sydney has partnered with Tribal Warrior to bring you this very special whale watching experience to celebrate the Sydney Solstice. Learn all about the importance of whales in Aboriginal culture and hear stories of land, water and sky from an Aboriginal elder and guide.
Whales play an important role in Aboriginal culture, and feature in Dreaming stories, and as totem animals for various language groups. There are also many significant sites of artwork depicting whales around Sydney. Come along to this unique whale watching cruise to find out more about this tradition.
Departing from Darling Harbour and Circular Quay, this three-hour cruise will take you into the open ocean, where you will learn about Guriwil the whale and discover the connection and responsibility of Aboriginal communities to this important animal. You will also have the chance to participate in an ancient whale song to summon the whales. An Aboriginal elder and Aboriginal guide will lead you through the cruise and share their stories of land, water and sky which have been passed down from Aboriginal ancestors.
Getting there
Sydney has an excellent public transport network and you can get to all of the Sydney Solstice precincts by bus, train, light rail or ferry. Parking will be limited at most festival venues, so we recommend you travel by public transport rather than driving. Check out our Transport section for more information.